Appalachia Region
Regional Spotlight: Improving Water Quality and Aquatic Habitats

;

The Appalachian region of the eastern United States is a landscape of steep hills and narrow valleys. Because of this terrain, the area has the highest density of streams in the nation — streams that contain great biodiversity. While this ecological richness is highly valued, it also creates significant challenges for land development activities necessary to support the region's economy and communities.

EIP's mitigation and restoration work across Appalachia supports both private industry and local governments in their efforts to meet today's rigorous environmental standards — while cleaning up problems that previous endeavors left behind. EIP's work currently spans four Appalachian states — Kentucky, West Virginia, Georgia and Ohio — and will continue to expand.
Shortly after we complete our restoration work, it's amazing how quickly fish will show up. Macroinvertebrates — the little bugs that live in the water — the diversity of those increases within just a few months after the machines leave. The water clears up. It's like the old saying: 'If you build it, they will come.' And they do.

— Troy Anderson, Assistant Director of Operations, EIP
Our work supports species that thrive outside of the water, too. For example, in the upland forests that surround EIP's restored streams and wetlands in southern West Virginia, we have worked with the State to re-introduce the elk once native to the region but extirpated in the late 1800s. Today, the elk population is thriving — and reproducing. Over 5,000 acres acquired by EIP for mitigation in Appalachia have now been added to public wildlife management areas for the enjoyment of future generations of hunters, fishers and outdoor enthusiasts, as well as the numerous species that inhabit the area.
"The more of the area's resources that we've restored and protected — these large tracts of land now conserved in perpetuity, with long-term stewardship funding in place — the more benefit we will see for the environment," an EIP representative said. "And it's also beneficial for our customers who aren't mitigation or restoration experts, but who just want to move their projects forward through buying our credits or using our pay for performance resources. It's a win-win for everyone."
Appalachia Region
EIP's mitigation and restoration work across Appalachia supports industry and government in their efforts to meet today's rigorous environmental standards.
Appalachia Region
EIP's mitigation banks allow for restoration at a watershed scale. Watershed scale means we restore everything upstream, improving the ecological outcome.
Appalachia Region
A key component of stream restoration involves snags: dead or decaying trees that provide habitat along the riparian buffer.
Appalachia Region
Listed as threatened under the Endangered Species Act, Kentucky arrow darters (Etheostoma spilotum) exploded in population at the restored North Fork Mitigation Bank.
Appalachia Region
During restoration at Rolling Fork Mitigation Bank, our team uses rock harvested on site to build stream stabilizing structures.
Appalachia Region
These blooming ironweed (Vernonia spp.) plants are native to Kentucky, and attract key pollinators including bees and butterflies.
Appalachia Region
This once-straightened stream channel at Tuscarawas Mitigation Bank now has natural meandering patterns, reducing erosion and improving water quality.
Appalachia Region
Following restoration at Upper Ohio Mitigation Bank, this stream's riffle-pool complexes provide habitat for macroinvertebrates and fish.
Appalachia region
Months after restoration completed, vegetation dominates the riparian buffer, stabilizes the stream and provides habitat for a range of species at Brushy Fork Mitigation Bank.
Appalachia region
Appalachian rosinweed (Silphium wasiotense), a rare and critically imperiled species, blooms at Copperas Mitigation Bank for the first time in West Virginia's history.
Our Partners
Natural channel design and execution requires extensive knowledge of local conditions, challenges, and opportunities when repairing degraded systems. Beaver Creek Hydrology's expert team understands the complexities of Kentucky's stream and wetland restoration needs, and they work diligently with EIP to help us as we execute our large-scale vision of permanently conserved environmental health across the entire Appalachian region.
Stream Restoration Specialists helped EIP revitalize and restore degraded systems throughout the area and ensured that we brought our Mitigation Bank projects to fruition with accuracy, speed, and attention to local constituents' needs and wishes.
Hull and Associates brings regional engineering, regulatory, and infrastructure experience to its work with EIP in Ohio. Their understanding of the technical requirements that work specifically for the challenges of Appalachia help EIP to mitigate past degradation and restore environmental health with maximum speed and accuracy across the ecosystem.
Civil & Environmental Consultants Inc. partnered with EIP's national team, applying vital local and regional expertise in stream ecology, design, and restoration to the processes we undertook together across West Virginia.
Over EIP's years of work, Appalachian Stream Restoration & Reclamation Specialists has contributed key experience and regional knowledge as we've partnered with them to improve and preserve the environmental health of Appalachia's streams and wetlands, helping us bring our projects to life with minimal roadblocks and maximum efficiency.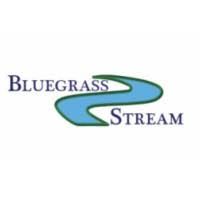 As EIP planned the re-grading and reconstruction of the region's stream beds, we drew on the locally based construction team at Bluegrass Stream LLC to use natural channel design techniques to help us achieve long-term stabilization.
The dedicated team at North State Environmental shares EIP's physical and philosophical approach to re-establishing the structure and functionality of Appalachia's streams and preserving them for future generations. The tools and approaches they brought to EIP's projects helped bring our work from vision to completion.
Rosscapes Inc. is an experienced stream construction firm and a trusted local partner to EIP's national team, helping to navigate the process in West Virginia.

;