Our Approach
EIP's ecological restoration and mitigation solutions are tailored to meet the unique needs of each project. Our work is built on a combination of national experience, local relationships, and dedicated capital.
Our customized approach delivers environmental restoration to our customers quickly and effectively. We accomplish this by working with our partners to anticipate unforeseen circumstances, present creative solutions, and seek out new opportunities to move their projects and initiatives forward.
Our innovative work brings together a diverse array of resources, perspectives and insights. Our team's cross-sector expertise, our broad experience across the U.S., our capital resources, and our commitment to local partnerships help us see possibilities that other mitigation and restoration providers don't.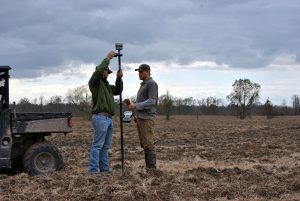 When ideas cross-pollinate, new approaches start to come together—and, in our case, consistently reshape our industry. That's how we decided to address a wetland challenge in Minnesota by calling in amphibious excavators from a completely unrelated project in Louisiana.
It's also how we engaged stream channel designers from our work in Appalachia to create the right tidal flow for a particular species of fish in California. We stay on the cutting edge of ecological restoration by integrating our past success with current customer needs.
The impact of our work goes beyond individual project requirements, too: as we improve habitat areas across the country, we also increase the resilience of natural systems against climate change.
We hire and partner with local engineering and construction firms who have deep knowledge of the unique ecology, regulatory requirements, and communities surrounding each project. Our own team's perspective is based on many years of experience working across the country.
Together, we generate new ideas and solutions; this kind of innovation is part of our core strategy.
We stay accountable for the outcomes we're seeking, and our capital base allows us to bring financial resources that fund the work that meets customer needs until the project is done — and proven effective.
Ecosystem Investment Partners thrives on the challenge of balancing business goals with the needs of our natural environment by making those forces mutually empowering. Our investment can move project mitigation from an enormously complex challenge to a straightforward business decision, ensuring that both development and the environment thrive for the benefit of all.
Let's Work Together
We specialize in solving complex problems. Our mitigation bank credits, Pay for Performance solutions, and custom restoration options are designed to meet a wide range of conservation and permitting challenges.
Find Your Solution