Chesapeake Water Quality Pay for Performance
Location
Cecil County, MD
Solution
Pay for Performance
CECIL COUNTY, in the upper Chesapeake Bay region, is home to a number of important but degraded tributaries to the nation's largest estuary. Through the restoration of over 17 miles of Principio, North East and Elk Creeks, EIP is providing large-scale, full-delivery water quality offset solutions to both the Maryland Department of Natural Resources' Chesapeake Bay and Atlantic Coastal Bays Trust Fund and the Maryland State Highway Administration through our innovative Pay for Performance model. Under this model, EIP delivers all phases of the project for a fixed price, and these customers pay for the projects only as we deliver specific milestones. EIP's turnkey services include land acquisition, restoration design, permitting, construction, financial assurances, monitoring and maintenance until all agreed-to restoration success criteria have been achieved.
Before EIP's actions, the creeks' deeply incised channels, active erosion, and degraded or nonexistent riparian buffers severely lowered the water quality and habitat value of the Chesapeake Bay watershed. Natural channel restoration brought back a stable channel configuration with re-forested riparian buffers that are permanently protected with conservation easements. As of September 2020, EIP's work has delivered 4,522 tons of nutrient and sediment reduction per year across more than 400 acres of property and 95,000 linear feet of stream.
Cecil County, Maryland
EIP tours a pay for performance stream restoration site in Cecil County, Maryland.
Cecil County, Maryland
The stream provides value to Chesapeake Bay and the farmers growing crops in its headwaters.
Improving the Water Quality of the Historic Chesapeake Bay
View Spotlight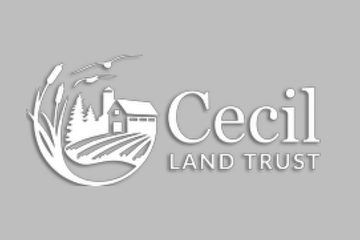 Our Partners
Cecil Land Trust is a conservation organization dedicated to the permanent protection of Maryland's farms, forests, water, and history. EIP shares these goals, and partners with this regional land trust in our restoration work on local farms, with whom the Trust has long-standing relationships. The Trust holds conservation easements on the sites in Cecil County that EIP has restored.
Wetland Studies and Solutions Inc. provides valuable design and permitting support for EIP's team in our work across the Chesapeake Bay region. WSSI has a wealth of experience restoring wetlands and streams in the Mid-Atlantic. Their regional expertise bolsters EIP's large-scale vision for water quality improvement that will restore and preserve the historic watershed for generations to come.

This project was funded in part by Maryland's Chesapeake & Atlantic Coastal Bays Trust Fund. For more information, visit this page.

;